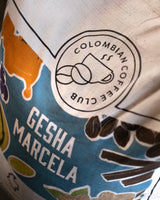 Roasting with Intent
Our coffee is roasted with exceptional care and attention at every step of the roasting process.
We roast our coffee lighter to focus on naturally produced flavors and aromatics that are the product of meticulous coffee producing practices employed at the growing and processing stages of coffee.
This attentive approach to roasting coffee is an acknowledgment the effort made by coffee growers globally.
Browse our coffee